Anatomy of a Flip-Flopper's Re-Election Campaign
by Joe Guzzardi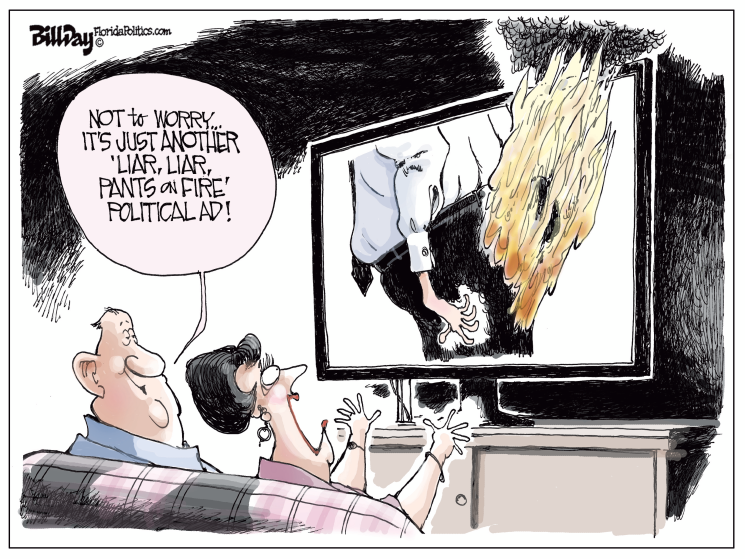 It's not a great time to be a member of Congress.
According to the latest Gallup poll, the congressional approval rate is currently just 19 percent, with 76 percent disapproving. Congress' miserable showing surprises no one. After Election Day, campaign promises abruptly vanish, and are replaced by an agenda that voters would never have supported.
Voters have their individual and well-founded gripes. But the re-election campaign of Kansas Republican Congressman Kevin Yoder reflects an unusual degree of flip-flopping just weeks before the November 6.
Yoder is running in Kansas' competitive 3rd District which Hillary Clinton narrowly carried in 2016. In mid-July Yoder, who chairs the Homeland Security appropriations committee, pledged to provide $5 billion next year for President Trump's southwest border wall. President Trump, in turn, heartily endorsed Yoder.
Just days later, however, Yoder teamed up with Democrats to support an amendment that would make it easier for asylum claimants to enter and stay in the U.S. The amendment passed on voice vote, and despite stinging criticism from the Trump administration, Yoder remained firm, at least initially. But after Congress re-convened, Yoder walked back his support for looser asylum guidelines.
Yoder, however, told McClatchy News that he will not remove an amendment that he sponsored, H.R. 392, the Fairness for High-Skilled Immigrants Act. The bill, also sponsored by Yoder, would eliminate per-country caps for employment-based green cards and raise per-country caps for family-based green cards.
H.R. 392 would secure the vast majority of green cards for foreign nationals from countries that dominate the H-1--visa program, i.e., India and China. Yoder's measure would thereby create more permanent competition for American science, technology, engineering and math workers (STEM) and thereby pressure Congress to raise the overall H-1--85, 000 visa cap so that workers from other countries could get green cards.
Yoder assured Indian lobbyists that Congress would pass a green card "fix," this year - D.C. weasel-speak for make thing worse, in this case adding tens of thousands more H-1--visas. Should Yoder's bill become law, those visas would displace or deny Americans professional jobs in tech, insurance, banking, hospitals, but would reward cheap labor employers like Microsoft, Amazon, and Google.
In Yoder's district, many of his constituents have already been displaced through the H-1--visa: in 2017 alone employers hired1,427 visas holders, Department of Labor-certified and approved. Most are designated as Level 1 which the government defines as employees who perform routine tasks that require little if any judgement. Translated, low-skilled foreign nationals, mostly Indian, work in Yoder's district, and with his blessing. Americans don't get a shot at those jobs.
During the current 115th Congress, Yoder has consistently voted in favor of more employment-based visas for low and high-skilled workers. In 2017, Yoder co-sponsored the Small and Seasonal Business Relief Act to increase the number of low-skilled guest workers. Then, in 2018, Yoder voted in favor of the Omnibus Spending Bill to increase H-2--visas, and also voted for the Goodlatte-Ryan-Denham amnesty bill, H.R. 6136, that would have increased the number of green cards for overseas workers.
Americans don't need to understand the H-1--minutiae to catch the drift. U.S. workers are being purposely, rampantly and permanently laid by foreign-born cheap labor. Yoder's train-wreck H.R. 392 bill would escalate U.S. job displacement to historic and irreversible levels.
-
Joe Guzzardi is a Progressives for Immigration Reform analyst who has written about immigration for more than 30 years. Contact him at
[email protected]